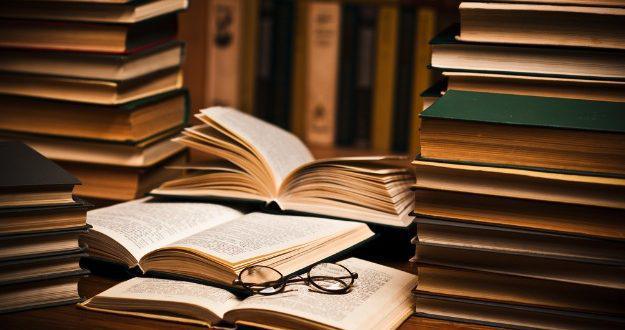 Below is a selection of Self Help Books that are independent from the HSE. The HSE does not review or endorse their specific content.
However, they are found to be very useful by patients and clinicians, who find them helpful in supporting recovery.
Parents are always recommended to fully review any material that children under 18 are viewing.

Anorexia Nervosa: A Survival Guide – 2nd edition 2013
A clearly written, practical guide for people with Eating Disorders and their families offering insight and guidance into the recovery process. It is divided into four sections – an outline of anorexia; coping strategies; advice for families and carers; guidelines for professionals
Author: Janet Treasure
ED Focus: AN; Relevant All
---
Skills Based Learning for a loved one with an Eating Disorder
Gives carers knowledge and skills needed to support and encourage those with an eating disorder to help them break free from the traps that prevent recovery
Author: Janet Treasure
ED Focus: All ED's, Relevant Parents/ Carers
---
Overcoming Binge Eating – 2nd edition – the proven programme to learn why you binge and how you can stop
Provides information needed to understand binge eating disorder and bring it under control. Evidence based self-help book, based on CBT-e principles with step by step guidelines.

Author: Chris Fairbourne
ED Focus: BN/BED, Relevant 16+
---
Getting Better Bite by Bite: a survival guide 2nd edition
An evidence based self-help book for sufferers of Bulimia or Binge Eating Disorder with step by step guidance for change based on CBT-e principles, also suitable for their families/carers and professionals treating them
Author: Ulrike Schmidt; Janet Treasure
ED Focus: BN/BED; Relevant 16+ and Parents/ Carers
---
Eating Disorders: A Resource for parents
An Irish written, broad overview of the issues around Eating Disorders, answering some of the more Frequently asked questions that parents may have.
Author: Bodywhys
ED Focus: All ED's: Relevant Parents/ Carers
---
Please Eat – A Mothers Struggle to free her teenage son from Anorexia
Describes how, with the help of his parents and therapist, and through his own determination, Ben slowly began to recover and re-build his life.
Author: Bev Mattocks
ED Focus: AN; Relevant Parents/Carers
---
Brave Girl Eating: A family's struggle with anorexia
A courageous and honest account of a families struggle with anorexia offering hope and direction to families who take on the crucial role of being a young person's main support in the fight for recovery. Uses F.B.T. techniques.
Author: Harriet Browne
ED Focus: AN; Relevant Parents/Carers
---
Anorexia and other Eating Disorders
A very comprehensive book, written for parents by a parent/scientist, a detailed companion to the F.B.T. approach. It has a hopeful, empowering but realistic approach which will resonate with parents. It has an accompanying website and videos www.anorexiafamily.com

Author: Eva Musby
ED Focus:All ED's; Relevant Parents/Carers
---

Help your Teenager Beat an Eating Disorder – 2nd Edition
Practical Advice and steps to supporting mealtimes and recovery for parents of teens. This book shows that parents can and must play a key role in recovery. It is also the companion book to F.B.T. for Anorexia
Author: JamesLocke; Daniel LeGrange
ED Focus:AN/BN; Parents/Carers of<18
---

The Eating Disorder Recovery Handbook
An empathetic handbook offering practical self-help tools and worksheets for people affected by any form of disordered eating.
Author: Dr N.Davis and E.Bacon
ED Focus: All ED's and Disordered Eating; Relevant All
---

Crave: why you binge and how to stop
General advice helping readers understand why they crave specific foods and how to recognize what triggers their strong urges.
Author: Cynthia Bulik
ED Focus: BED; Relevant 16+
---

My Kid is Back: Empowering parents to beat Anorexia Nervosa
How Family Based treatment can help in Anorexia, allowing the patient to return to normal eating patterns and their families to return to a normal life. Single stories can be read in 15 minutes and provide an anchor for parents when adrift in difficult periods.
Author: David LeGrange and Jean Alexander
ED Focus: AN; Relevant Parents/Carers
---

The Parents Guide to Eating Disorders
A book on eating disorders written for parents by a parent – offers parents understanding, practical suggestions, guidance and real hope. A compassionate introduction to Eating Disorders which helps parents know they are not alone
Author: J.Smith
ED Focus: AN; Relevant Parents/Carers
---

ED Says U Said
Helps overcome the attempts of an Eating Disorder to isolate the sufferer from sources of support by helping the carer learn the Eating Disorder language so the young person can feel understood.
Author: J.Alexander and C.Sangster
ED Focus: All ED's; Relevant All
---

Give Food a Chance
Offers a fresh perspective on childhood eating disorders. Valuable insights for parents and professionals based on the Kartini Clinic in Portland, Oregon
Author: J.O'Toole
ED Focus: AN; Relevant Parents/Carers
---

The Year I Didn't Eat
An uplifting story of one boy's battle with anorexia
Author: Samuel Pollen
ED Focus: AN: Male perspective, Relevant All
---
RELATED

Feeling Good about the Way You Look
If dissatisfaction about your looks is a distressing preoccupation, this book offers a CBT based programme for overcoming Body Image problems.
Author: S.Willheim
ED Focus: Body Dysmorphic Disorder; Relevant All
---