Shopping Tips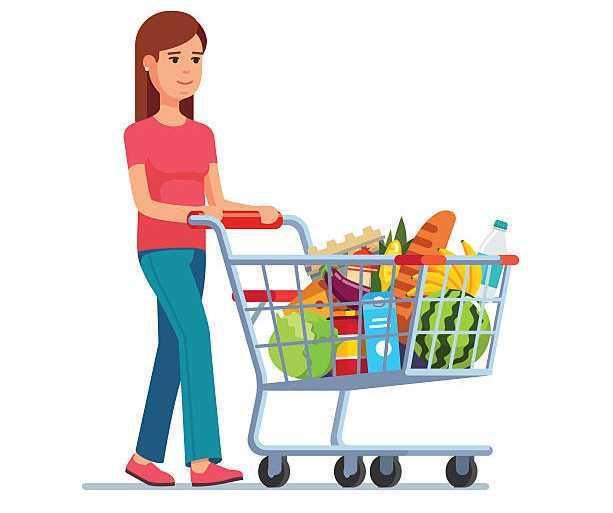 Food Shopping
While we know children and young people are the group least affected by COVID-19, it is not yet known if young people with underlying health conditions, such as an eating disorder, are at a higher risk of severe illness due to COVID-19. It is therefore extremely important for young people and their parents/carers to strictly follow guidelines in relation to hand hygiene and social distancing.
The Government are currently asking all citizens to limit their movements and remain at home, except for daily exercise within 2km of your home; shopping for essential items, attending medical appointments; care for children, older or vulnerable people and for those who are required to attend essential work.
Food shopping may be a cause of concern for both young people and their parents/carers. We recommend the following:
Before you Shop:
While stockpiling of goods is not recommended, limiting the number of times you attend a supermarket or local grocers is. It may be helpful to make a shopping list in advance with all the foods and items you may require over the course of the next week. This may include foods on a meal plan or as recommended by your treating team.
When You Shop:
Similar to any other time of year, if a young person is under the age of 18 and in treatment for an eating disorder we recommend parents/carer do the food shop alone. This is now more relevant than ever.
At times, you may discover that certain foods or brands are unavailable. This is OK! Look for other brands/items with the closest resemblance.
After You Shop:
When you return home with the shopping, unpack in a designated and disinfected area. Wipe down the outside of all products with a disinfectant wipe or paper towel and warm soapy water before you stock in fridges and cupboards.
Should your young person become upset regarding a change in certain foods, reassure them that while new foods may feel scary or unsafe that this ok, you have chosen foods that you know will best suit their needs. Encourage your young person to use distraction and self-care skills when possible.