How To Use This Planner
This area of the app is for recording information important to you.
Anything you add here is private to you unless you decide to share it as part of your support plan.
My Support Contacts
This space is for you to make note of the people in your support network – family, friends, community, professionals. They may offer you different types of support and comfort depending on your needs.
Many people find that it is helpful to have their contact details easily to hand.

My SMART Goals
To use this section,
Add your specific, relevant, achievable goal in the textbox.

Now, Give it a timeframe.

Then type in the actions that will help you achieve it.

Now scroll to the top of the page to see your goal listed.
You can add as many goals as you like - just remember to review them each week.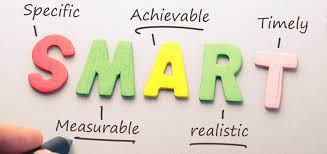 The SMART model is a great way of helping you achieve your goals and stay on track with recovery.
Example:
S

pecific:
Go out for a meal with friends

M

easurable:
Yes, it will happen or not

A

chievable:
Yes, I have enough time to practice

R

elevant:
Yes, important to me to celebrate with friends

T

imely:
By my birthday
My Recovery Motivations
This section is a place for you to make a record of the things that inspire you personally to recover.
Writing them down in a list and reviewing them regularly can help you bounce back and stay on track when you feel low or worried about the future.

My Notes
This area of the App is a free space for you to record what's important to you.
It can be used to store tips, thoughts, recommendations, advice, ideas - it's up to you and what you think helps you the most.